Exhibitions and Outreach
The Art Bank extends its reach through loans to museums and galleries, curated exhibitions and outreach activities.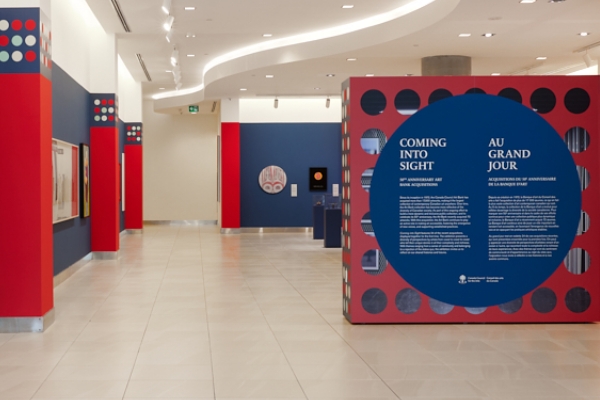 Exhibitions
---
The Art Bank presents rotating exhibitions in Âjagemô, the Canada Council exhibition space at 150 Elgin Street in Ottawa. Organized with guest curators or with partner organizations, the exhibitions in Âjagemô offer engaging perspectives that draw attention to global issues such as climate change, supporting Indigenous cultural sovereignty, and demonstrating inclusion. The exhibitions are also an opportunity for the wider public to see the Art Bank collection.
From June 20, 2023 to May 20, 2024, Coming into Sight features 24 of the 72 artworks acquired in celebration of the Art Bank's 50th anniversary.
Loans
---
The Canada Council Art Bank facilitates access to its vast collection through its loan program, which allows galleries, museums, and cultural institutions to borrow artworks for group and solo exhibitions.
Visit our blog page to see examples from the Art Bank loan program.
Get in touch with us to find out more about our loan program and how you can borrow artworks from the collection for your upcoming exhibition.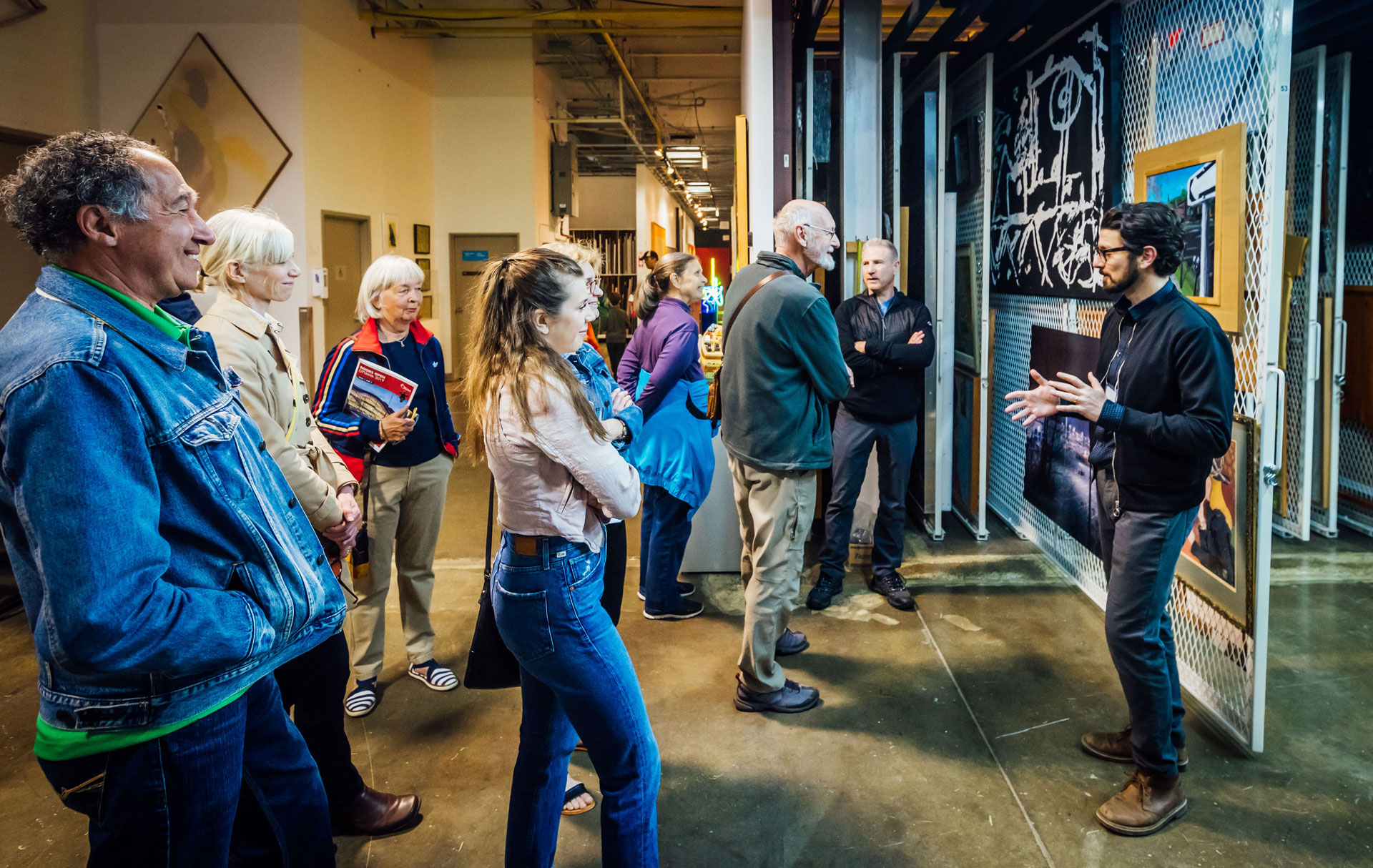 Outreach
---
The Art Bank hosts public outreach activities and partners with organizations to present relevant and dynamic programming that highlights the collection in new and interesting ways. That includes our annual open house for Doors Open Ottawa.
Subscribe to the Art Bank Bulletin to learn about our upcoming activities.
The Art Bank also invites you to participate in a virtual tour of its collection and storage facility, or to browse the collection.
back to top